The 18th National Symposium on cultural relic restoration held in Beijing
The 18th National Symposium on cultural relic restoration held in Beijing
On November 26, 2020, the cultural relics restoration Professional Committee of the Chinese society of cultural relics held the 18th National Symposium on cultural relics restoration technology at the China Agricultural Museum. More than 200 representatives from cultural and Museum systems and enterprises from all over the country attended the meeting.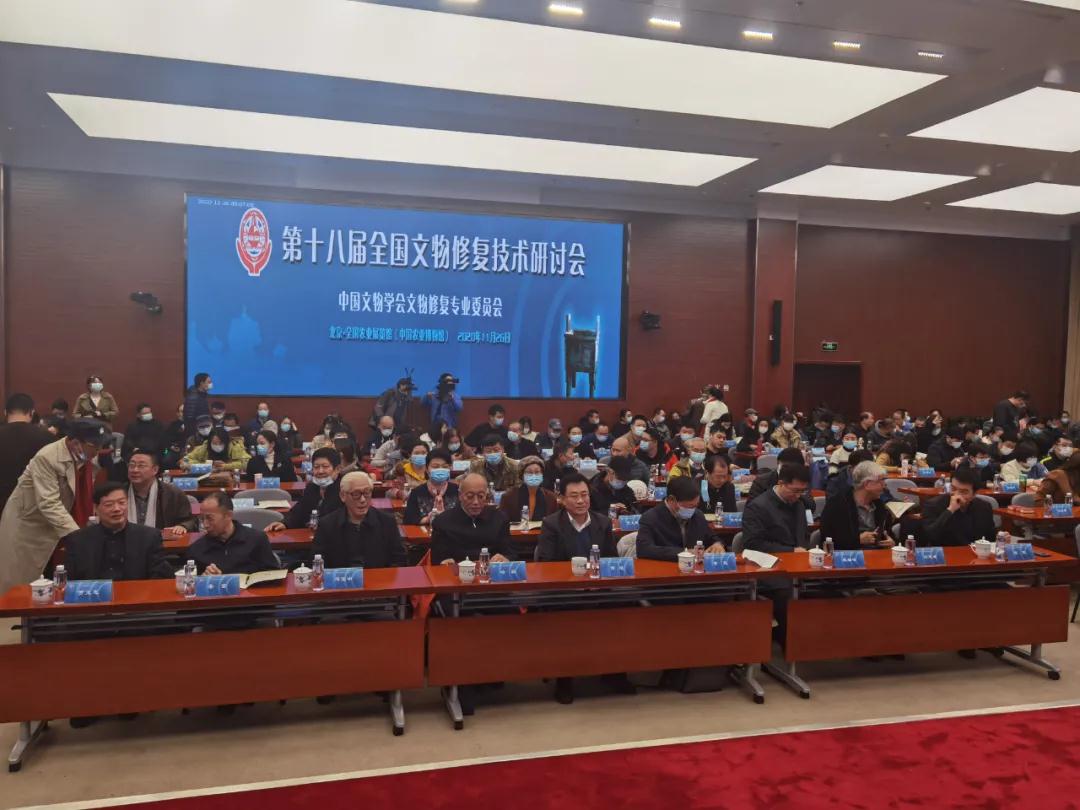 Meeting site
Sui bin, Secretary of the CPC Committee of the China Agricultural Museum, Jin ruiguo, deputy director of the museum and social heritage Department of the State Administration of cultural relics, Huang Yuan, vice president and Secretary General of the Chinese society of cultural relics, and ha Jun, a second level inspector of Beijing Municipal Bureau of cultural relics, attended the meeting and delivered speeches. Chen Jun, director of the cultural relics restoration Committee of the Chinese society of cultural relics and deputy curator of the China Agricultural Museum, made a speech On behalf of the Council, 22 experts from the Palace Museum, Summer Palace, China Art Museum, China Silk Museum, Shaanxi History Museum, Hubei Cultural Relics exchange center, Chongqing Institute of cultural heritage, Sichuan Western Literature Restoration center, Peking University, Shandong University, Northwest University of technology, etc They made an exchange speech.
Speech by HA Jun, second level inspector of Beijing Cultural Relics Bureau
The conference discussed how to carry forward the craftsmanship spirit and build a cultural relic restoration system with Chinese characteristics, Chinese style and Chinese style. The conference room was full of lively and orderly videos. The meeting is of compact time, fruitful results and strong effectiveness, and the conference is a complete success!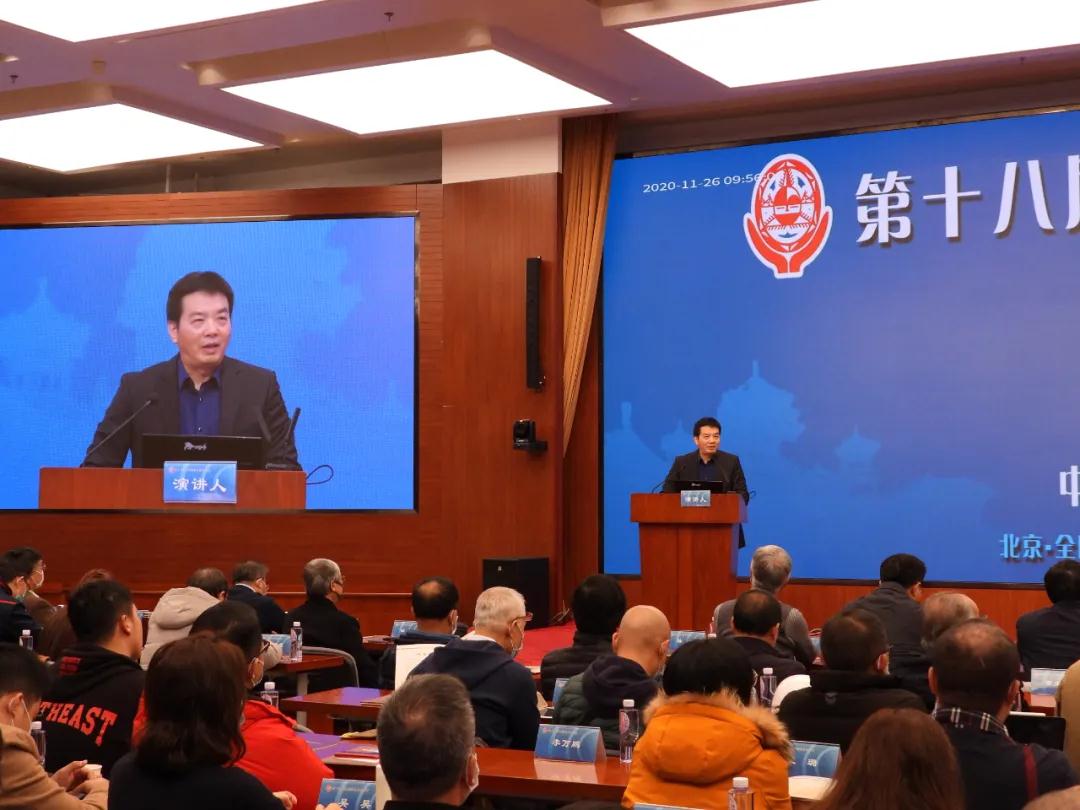 Chen Jun, director of the cultural relics restoration Committee of the Chinese Society for cultural relics and deputy director of the China Agricultural Museum, delivered a keynote report
53 papers have been received in this seminar. There are professional research papers such as the inheritance of the restoration of bronze wares of Beijing school, the integration of science and technology of cultural relics and traditional techniques in the Palace Museum, digital restoration in the protection of cultural relics, restoration technology of contemporary ancient ceramics, restoration of calligraphy and painting mounting, research on the technology of uncovering ancient murals, and protective veneer operation of traditional paper in oil painting restoration; there are also some research papers on the world's first book "dragon Sutra" and blue and white glazed red holding the moon There are also the innovative application of modern technology 5g + Ar in the restoration of cultural relics; the construction of the discipline system of cultural relic restoration in Colleges and universities and the discussion on the rapid training mode of restoration talents, etc To be highly recognized by the participants. Under the leadership of the Council of the Special Committee on cultural relics restoration, all members will conscientiously implement the spirit of the Fifth Plenary Session of the 19th National Congress of the Communist Party of China, keep in mind the mission and work together to promote the high-quality development of cultural relics restoration.
2020-11-27
Editor: Pumpkin