"Live broadcasting in two cities" is another relay of cultural and Expo cooperation between Sichuan and Chongqing
On the evening of July 17, the fifth Chongqing cultural tourism consumption season (online summer), "Bashu cultural innovation tide live broadcast promotion" activity came strongly. Wang long, Secretary of the Party committee of Sichuan Museum, and Liu Chunming, deputy curator of China Three Gorges Museum in Chongqing, took the exquisite cultural creations of the two museums into the live broadcasting room, and opened a wonderful online dialogue with the audience.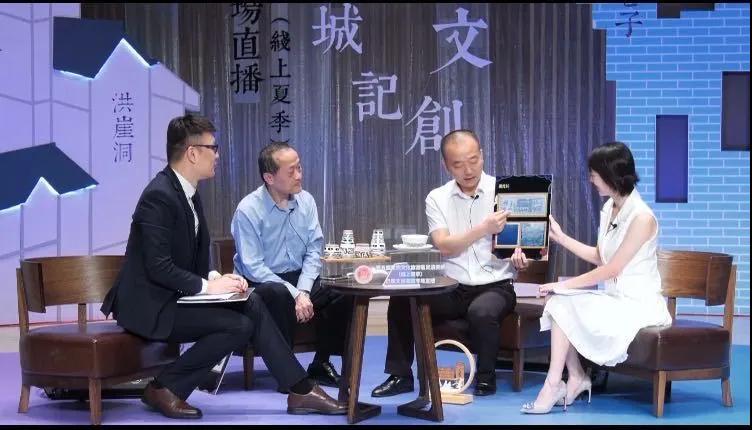 This is the second live broadcast of Chengdu and Chongqing's cultural and Expo circles after the "two cities live" relay jointly staged by Sichuan Museum and Chongqing Three Gorges Museum on the official microblog on June 20. Chengdu and Chongqing are located in the same Sichuan Basin, with the same culture, people's hearts, complementary industries and close historical exchanges. The two western cities, which are closely related to each other for thousands of years, have opened a new historical chapter in 2020 due to the "construction of double city economic circle in Chengdu Chongqing region". The cooperation between Sichuan Museum and the Three Gorges Museum has also set sail rapidly.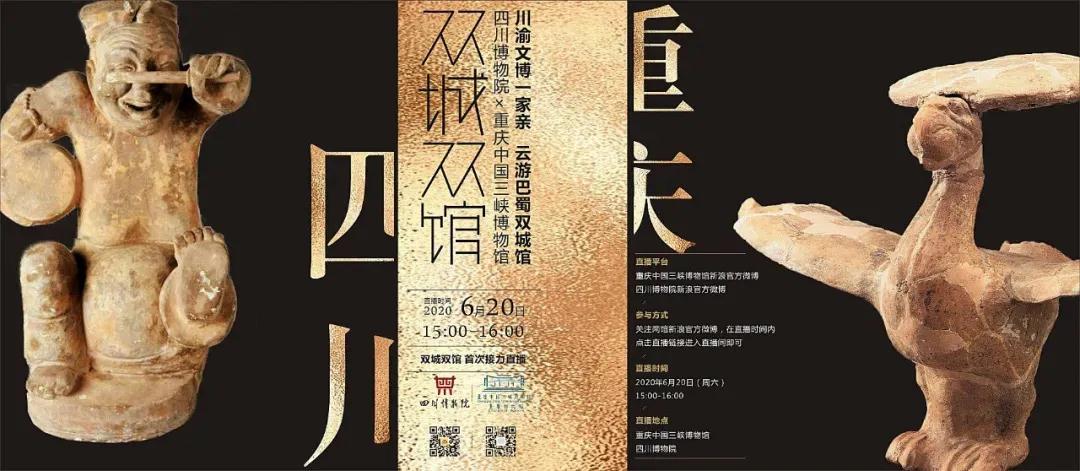 On June 17, the signing ceremony of the strategic cooperation between Sichuan Museum and Chongqing Three Gorges Museum to strengthen the protection and utilization of cultural relics was held in Chongqing. This is another important measure taken by the museums of the two cities to promote the construction of the economic circle of Chengdu and Chongqing after Chongqing Municipal Bureau of cultural relics and Sichuan Provincial Bureau of cultural relics signed a strategic cooperation agreement on promoting the protection and utilization of cultural relics in Chengdu Chongqing economic circle on April 29.
This means that the two museums will innovate their working mechanism, strengthen cooperation in the fields of cultural relics protection, research, exhibition, cultural and creative development, publicity and promotion, continuously promote the co construction and sharing of resources of the two museums and complement each other's advantages, jointly launch a series of key scientific research projects for cultural relics protection and research, and key demonstration projects for the activation and utilization of cultural relics resources, so as to create a large platform for cultural relics exhibition and exchange between Sichuan and Chongqing, and Sichuan cultural relics Cultural and creative marketing network promotes the cultural and tourism integration of Bashu cultural corridor with cultural relics as the core, and helps Sichuan and Chongqing to create a national cultural relics protection and utilization demonstration area and the construction of Chengdu Chongqing double city economic circle.

The event was broadcast live through the new Chongqing client of hualong.com, attracting a total of 660000 people to watch online.
2020-11-16
Editor: Pumpkin