Fragrance all the way, 12 anniversary tian yu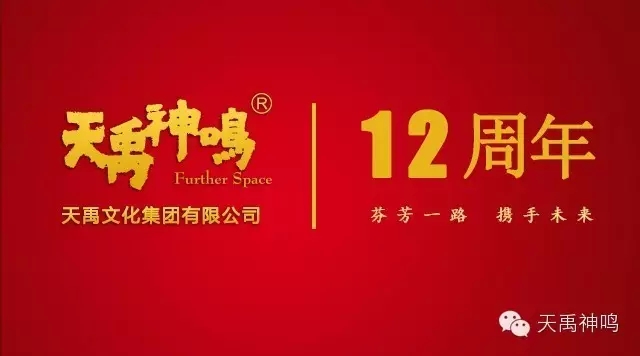 "The essence of the inheritance of cultural heritage, carry forward the Chinese civilization history" has become a day yu group, the core of the development goals, as the first domestic enterprise specialized in the field of full-service wen-bo yu group, day yu group has now passed a full 12 spring and autumn period.
"Tian yu singing" god three employees from its inception, has developed for more than two hundred employees culture group enterprise, which owns many subsidiaries. Spans the country, and how to set up branches and representative offices. Business involves: the museum display exhibition planning, design, installation construction; Digital wenbo system development, network platform construction and operation; The entire service museum exhibition communication; Wenbo digital film and television, art creation and development of cultural products professional system for modern museum construction and operation of services, etc.
Now, in the field of museum exhibition on display, day yu culture group not only has all kinds of industry in the highest level of professional qualification and certification, also independently developed more than ten museum ZhanChen related national patent technology. Group also has major exhibition form a complete set of processing base in Beijing, independently complete the development of new media technology, ZhanChen equipment manufacturing, ZhanChen art creation, artists create systematic exhibition engineering, etc. At present, the group has completed more than hundreds of museum display in domestic exhibition planning, design and construction projects; Customers include the national museum of China, the national Palace Museum, the capital museum, museum of provinces and cities, and the central authorities, schools, military systems, such as large enterprises. Works won many national museum display 10 boutique award ".
Tian yu group wenbo by service industry as the center, positive development of cultural industry. Group at the same time operating management wenbo industry multiple network information platform, including the association of Chinese museum's official website, official WeChat, China cultural heritage information network, and network museum display art museum of China exhibition platform wenbo industry such as the mainstream network platform. In combination with offline business facilities, fully realize the Internet wenbo business actively expand.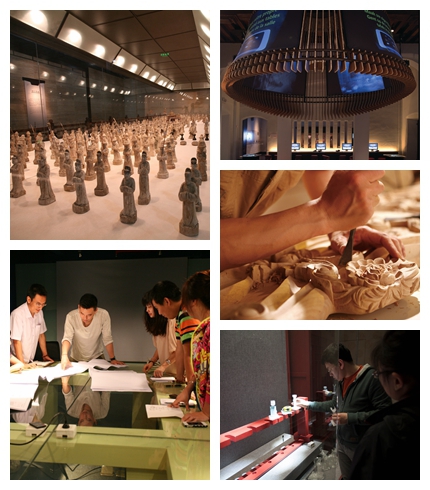 Day yu's own cultural group development, of course, at the same time, do not forget to take social responsibility. Group develop public welfare undertakings in recent years, continued to multiple social commonweal organization appeared, student Samaritan. Contribute to the development institutes to support the donation wenbo community organizations, etc.
Tian yu culture group is a professional enterprise to adapt to the rapid development of our country museum enterprise, along with the construction and development of the museum, the group will continue to adapt to the new requirements of modern museum. In the future, we will serve for wen-bo yu business, continue to work hard to develop cultural industry, comprehensive build culture brand model!
Editor:xiaqing